Solutions
Lighting Technology
Less energy, but still as bright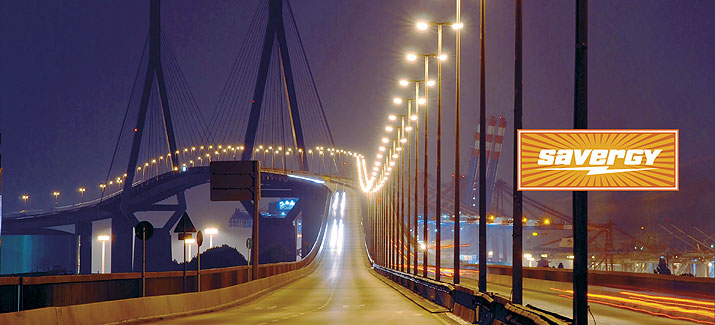 The new SAVERGY
An intelligent control unit is what provides the BLOCK SAVERGY system with its robust, highly economical properties. The system monitors the supply voltage on a continuous basis and automatically adjusts the voltage used for the lighting facilities. The local voltage conditions can be adjusted by tailoring the system circuitry.

The advantages
Energy savings of up to 30%
Straightforward, low-maintenance technology
Rapid payback time
Indoor and outdoor usage
Increases the service life of lamps
e_switch: 2-stage switching increases savings in the case of fluctuating mains voltages
BLOCK SAVERGY has been designed to reduce the energy consumed by lighting installations, and to protect them against excessively high voltages, without any loss of brightness.The basic principle is based on reducing the voltage within the limits specified for the lamps in question. The output voltage supplied by BLOCK SAVERGY is still a sinusoidal one, however, making it suitable for providing mixed, centralised or distributed Power supplies to all lighting installations which use HQL, NAV and fluorescent lamps.